Introducing Bumblebee Spaces at Serif

The Serif Design Center is offering Bumblebee Spaces as a part of our design upgrades program. Bumblebee Spaces creates modular furniture affixed to the ceiling that comes to you only when you need it. With this design-driven technology, residences become flexible with furniture that disappears into the ceiling so each space is maximized for work and play. Unlock more space in your homes. Add a home office, bedroom, and smart storage to your home with Bumblebee's ceiling mounted units.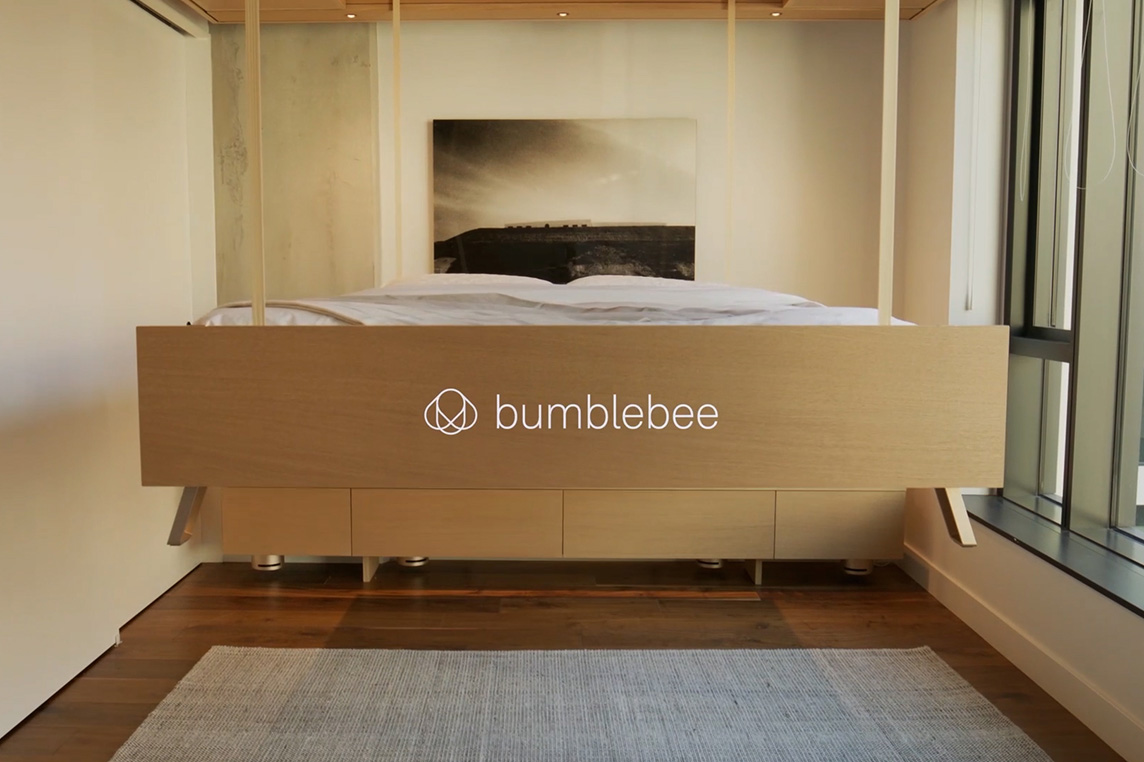 And now you can see your space transformed with Bumblebee. After placing an order online, the design team will create a visualization of your space transformed. With visual tools and reduced lead time, Bumblebee is simpler to design and install than ever before.
Scan your room with your mobile device to create a 3D map and the design team will add Bumblebee while considering your floor and ceiling. Bumblebee allows you to live differently! Schedule a tour to visit the Bumblebee Showroom at Serif, and see the modular bed and storage in action.
Contact our sales team at sales@serifsf.com or call (415) 805-8896.