7th Avenue Showroom Opens at Serif
Well regarded for their collection of modular sofas, 7th Avenue is a premiere destination for modern furniture that unites function with fashion seamlessly and with careful attention to quality. Their showrooms cater to this mentality, occupying spaces that enhance the product rather than displaying them in sterile warehouses. By coexisting with artful habitats, 7th Avenue presents their brand under an elevated lens while offering themselves to the space entirely, as is the case with their new San Francisco showroom.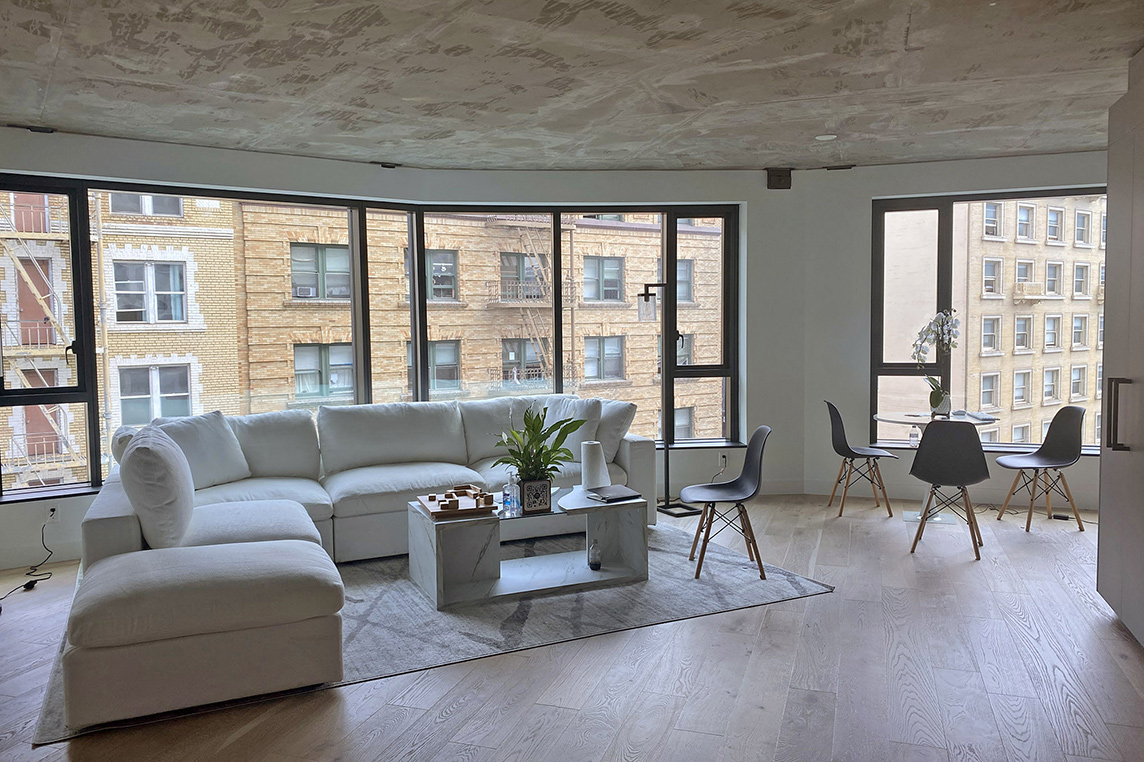 Opened earlier this month and available to shop by appointment only, the Mid-Market outpost of 7th Avenue at Serif finds modular sofas sharing the stage with residential corners, allowing shoppers the chance to see their new sofa in action. What's more, when you make your move to Mid-Market's own Serif condominium homes, you will not only enjoy the full suite of onsite amenities but will also have access to The Serif Owners Club. The club offers Serif residents 10% off 7th Avenue furniture and custom design services, plus exclusive access to preferred reservations, pricing, and perks at the best experiences our neighborhood has to offer—including The Line Hotel and its food and beverage options, Alfred Coffee, local eateries, and more.
The modular sofas are highly versatile and designed with water and stain-repellent fabrics that are easily removable and washable. But best of all, they are built to last and withstand common anxieties surrounding a well-made sofa investment. Durable, affordable, and designed with timeless taste, 7th Avenue's modular sofas are a local legend in Los Angeles, but perhaps one of the company's most distinguished qualities is in their presentation.
The sofas are also dressed with DWR technology, which significantly reduces the chance of staining. Of course, no fabric is entirely immune to liquids, but their designs are built to repel water and other spills more effectively than market competitors.
We invite you to schedule your appointment to shop the new San Francisco showroom at 960 Market Street in the heart of downtown San Francisco's Mid-Market. You'll find 7th Avenue on display in real home settings located within the model home of a brand new luxury residential development, the Serif. Be sure to pop over to inquire about Serif's ownership perks program, available exclusively to residents within the sumptuously hip The LINE San Francisco, which shares our San Francisco footprint.