7 Things We're Looking Forward To This Summer
Theater, art, retail, dining, nightlife—it's all part of the Serif experience. SoMa, the Tenderloin, Hayes Valley, the Mission, Union Square, the Financial District—all are within easy reach of Serif. Welcome to the epi-center of boredom-free living. Life happens here.
Theater District Shows. The lights are on! Say hello to Broadway in your backyard. Catch HAMILTON at the Orpheum Broadway from August 10-September 5. Tickets on sale now for a limited 4-week engagement. Watch the curtain rise at the San Francisco Opera on August 21, or rock out at the Angels & Airwaves tour in September at San Francisco's premier spot for live music, the Warfield.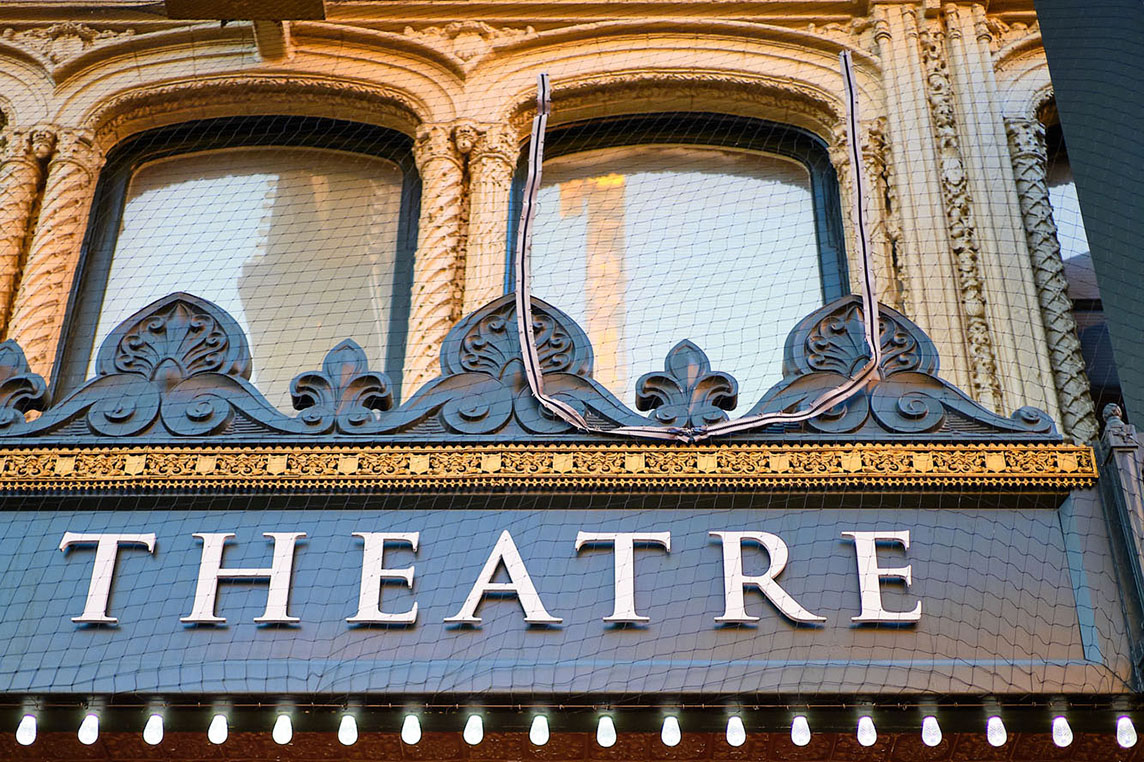 Sunshine and a Spot in the Grass at Yerba Buena Gardens Festival. This year's festival runs through the summer from June 26 to August 28 featuring free, live performances. AfroSolo Arts Festival in the Gardens returns with legendary jazz musician Idris Ackamoor on August 7 and YBG ChoreoFest pops in on July 10, July 31, & August 14.
Dining on Something New at District Six. Welcome to the new SoMa StrEat Food Park open daily from 10am-6pm and hosting The Bus Stop Barbershop, Social Fit Club, and food trucks for the foodies. Check out the schedule for the Friday Night Market, bringing a curated selection of local small good vendors and food trucks.
People Watching at Mint Plaza. The Plaza is a hidden gem in the bustling Union Square neighborhood lined with cafés and restaurants, including Blue Bottle Café, Burma Love and 54 Mint offering both indoor and outdoor dining, and a wonderful spot to relax, enjoy great food, grab an orange chair and do some people watching. Enjoy the POLiPo e CECi – warm Mediterranean octopus summer dish at 54 Mint and definitely dine on Burma Love's famous Burmese Tea Leaf Salad (Laphet) in this swanky bi-level restaurant. It was voted by Sunset Magazine as the Best of the West-Salad and winner of the "Good Food Award" in 2017.
An Afternoon at Union Square. Shop, dine and play at this spectacular selection of luxury, department and boutique shopping, hotels, art galleries, salons, and theaters. New shops Live music has returned to the Union Square Park – follow them on social for upcoming performances.
Re-Centering in Civic Center. There's always something to see or do in Civic Center, from docent-led tours of City Hall and catching Zedd on August 6 at the Bill Graham Civic Auditorium to the newly announced 2022 season at the San Francisco Ballet. Enjoy a summer full of music at SF Symphony and spending Sunday's at UN Plaza shopping farm to table ingredients and selecting hand-picked florals at the Heart of the City Farmers Market. Plan to ease your mind with some meditating on August 14 at the Asian Art Museum, which also offers complimentary entrance at Free First Sundays.
Getting Social at Shared Spaces Civic Center and Hayes Valley. As the City opens back up, Hayes Valley is welcoming shoppers and diners alike. Enjoy street closures for socially-distanced dining, outdoor music and shopping along Hayes and Octavia streets, Fridays 4pm to 10pm, and Saturdays and Sundays 10am to 10pm. We're looking forward to brunching at The Brixton's new spot at 501 Hayes near summer's end, shopping unique provisions for the home from at Maker & Moss, and scoring one-of-a-kind clothing at MAC.
San Francisco happens here. Find your fit, right here in Mid-Market. Now offering tours by appointment only, 10am-6pm, daily. Contact (415) 805-8896 or sales@serifsf.com to explore life in the heart of San Francisco.